Today, I'll be discussing Madness.  Not the band, although they're brilliant and you need to dig into their back catalog. No, I'm going to be talking about this madness called being a writer. I'm making a distinction between being a writer and being an author. An author is a writer who's been published a significant number of times; usually enough to get the revenue service's attention. No, this is for everyone from the biggest published author to the young girl who just saw The Dragon Prince on Netflix and had to write that Soren/Runaan story which popped into her head.
Here, I'm going to quote from two different sources. First, The Mary Sue's review of the new period piece, Colette, about an icon of French literature.
 "[W]hat also connected with me was listening to how Colette talked about writing. It was a grueling process for her and while she loved it and felt compelled to do it, it was also emotionally draining and crushing at times. There is a part when she talks to another writer and asks if he likes writing and he responds: "God no, I do it to keep me from going mad." That got me. That duel desire to create, but also hating the process of making that monster take form."
The second is from Philip K. Dick:
"I'm an obsessive writer and if I don't get writer's block I'd overload, short circuit and blow my brain out right away."
Both of these moments ring true. Not just the buzzing I get in the back of my teeth if I haven't written in a while, or the way ideas will drift into your head when you're trying to focus on a presentation for a client. Or you'll see an open posting for an anthology and immediately hit on a story that would fit. The itch you can never scratch.
This is what a lot of folks don't get about being a writer – any kind of writer. It doesn't stop. Once you've gotten a taste, especially if you've gotten published at some point, it's hard to give it up. You want keep going, no matter how frustrating it can be. And it is frustrating. And painful. And insane. And wonderful. And fun. So it is a kind of madness.
Do I want to be cured? No. It's who I am. It's written in me. If I didn't do this: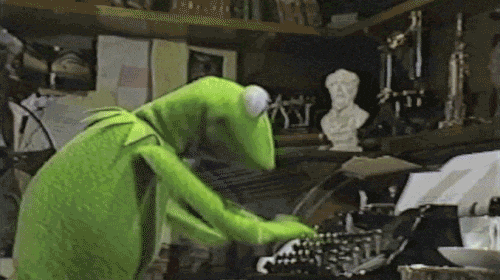 Than I'd end up like this: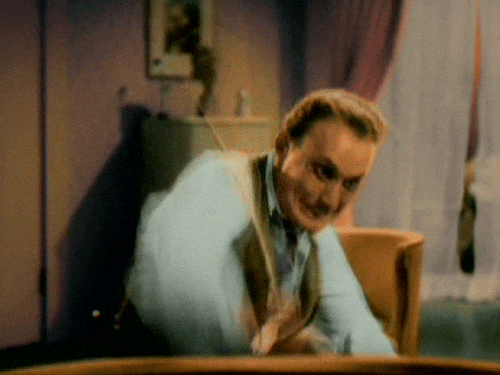 But in a permanent sort of way.